Regenerative Therapy Makes Headway in HF … in the Right Patients
— Study of autologous skeletal cell-patch implantation in Japan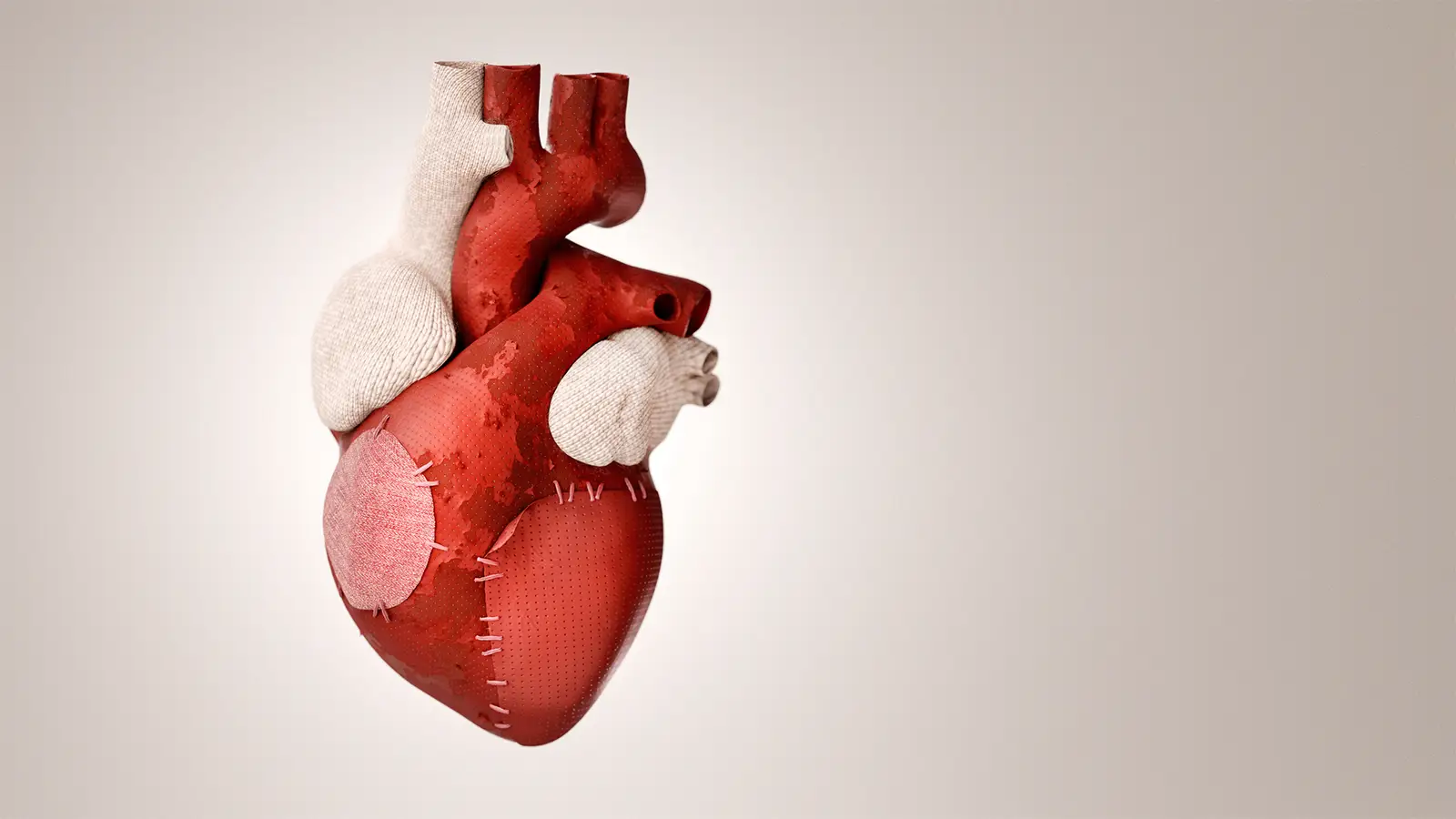 Cell-patch therapy was safe and feasible for nonischemic dilated cardiomyopathy (NIDCM), and Japanese researchers reported being a step closer to identifying which patients are most likely to benefit.
Autologous skeletal cell-patch implantation was performed on 24 NIDCM patients, of whom 13 enjoyed freedom from subsequent heart failure events over follow-up averaging almost 2 years, according to Yoshiki Sawa, MD, PhD, of Osaka University Graduate School of Medicine, and colleagues.
These responders to cell patching also showed postoperative improvements in New York Heart Association symptoms and 6-minute walk test results, along with a nonsignificant trend toward greater cardiac performance measured by the left ventricular (LV) stroke work index.
Moreover, the actuarial survival rate of these patients was 90.9% at 5 years, which was superior to the estimate of 70.9% using the Seattle Heart Failure Model, Sawa's group reported in the Journal of the American Heart Association.
Accordingly, "autologous skeletal stem cell-patch implantation might promise functional recovery and good clinical outcome in selected patients with NIDCM, in addition to safety and feasibility," the investigators concluded.
New spray could someday help heal damage after a heart attack
Heart attack, or myocardial infarction, is one of the leading causes of death worldwide. Although modern surgical techniques, diagnostics and medications have greatly improved early survival from these events, many patients struggle with the long-term effects of permanently damaged tissue, and the 5-year mortality rate remains high. Now, researchers reporting in ACS Nano have developed a minimally invasive exosome spray that helped repair rat hearts after myocardial infarction.
Scientists have explored using stem cell therapy as a way to regrow tissue after a heart attack. But introducing stem cells directly to the heart can be risky because they could trigger an immune response or grow uncontrollably, resulting in a tumor. Therefore, researchers have tried injecting exosomes––membrane-bound sacs containing proteins, lipids and nucleic acids secreted by stem cells––into the heart, but they often break down before they can have therapeutic effects. Others have developed cardiac patches, or scaffolds that help implanted exosomes last longer, but they usually must be placed on the heart during open-chest surgery. Yafeng Zhou and colleagues wanted to develop an exosome solution that could be sprayed onto the heart through a tiny incision, avoiding major surgery.
Airplane noise at night can trigger cardiovascular death
People exposed to nighttime airplane noise may be at increased risk for death from cardiovascular disease within as little at 2 hours of noise exposure, new research suggests.
A team of Swiss investigators analyzed almost 25,000 deaths from cardiovascular causes among individuals living close to Zurich Airport (ZRH) and found that aircraft noise contributed to roughly 3% of all cardiovascular deaths.
LDL Not the Primary Culprit in ASCVD?